For over nine years now, Wirtek has built a close and special relationship with our customers from Innomate. It has been a tradition that almost every year during the summer, the two Danish and one Swedish colleague: Kræn Munck Christensen, Dennis Jakobsen, and Anders Borgquist, have joined our team in Cluj.
Innomate HR is the product the Wirtek team is working on – a web-based app for managing human resources that uses the latest technologies. It is a continuous challenge for the team and a constant evolution, allowing study groups and offering the possibility for pair programming.
Connecting with the Danish team members has always been a priority for us, it is something that helps bring extra quality to our projects. Understanding each other's culture is an idea that we base our evolution as a company on and the Innomate team is prioritizing this as well.
For an entire week, the two teams shared an office so they could work together, exchange ideas, future plans, catch up, have lunch together and also just to enjoy each other's company. Always up for fun and social gatherings, they loved taking part in our barbeque reunion, together with the entire Wirtek Viking crew and our CEO, Michael Aaen, who paid us a visit at the exact time as the team from Innomate. A happy and productive coincidence.
Each visit they make brings new improvements to the project. The team focuses on integrating all members – both from Wirtek and Innomate – into the team as equal members.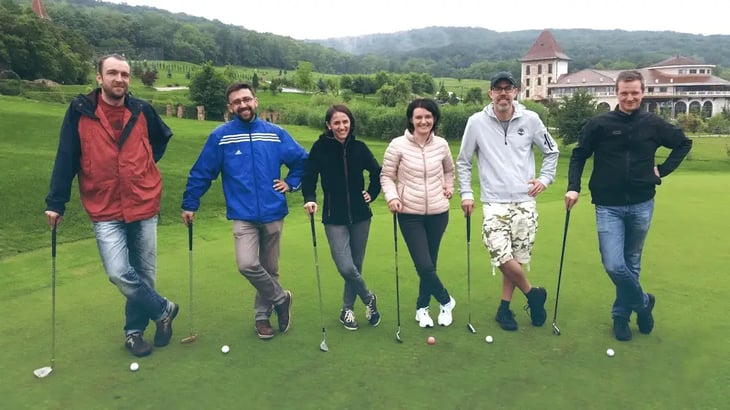 As Kræn said related to their traditional visit: "We build a better work dynamic if we have a strong relationship with our team mates in both areas – business and personal." More than this, given the friendship that has been created between the team members, even the colleagues that used to work on this project came to this lovely reunion. Kræn also took advantage of the trip to Cluj to bring his family for a city break and couldn't end their visit without introducing his family to his Wirtek colleagues.
We are proud and honored to have Innomate as our customers. They succeed in making every visit here worthwhile, both for them and especially for us. Wirtek is looking forward to the 10th year with Innomate and wishes as many summers with our Danish and Swedish colleagues as possible.