Agile has been a hot topic over the last years. Let's see how it affects the shift from the traditional way of being customer-focused to creating a successful Customer Experience.
The way businesses interact with customers has transformed over the years, integrating more digital tools in the communication process. This allows teams to stay in touch, no matter the location. It also enables a flexible and adaptable work style, fit for the ever-shifting business environment.
An Agile approach could help in overcoming potential barriers to attaining successful CX. Known to be very customer-centric, the Agile philosophy supports on-going adjustments based on feedback from customers. This means prioritizing customer feedback and implementing improvements is essential to further boost customer experience.
However, feedback from the customer within nearshoring teams is often underestimated despite the fact that it should be one of the primary focuses. No matter how clean the code is, the developed product has to meet the customer's needs in order to maintain his competitive advantage on the market. This is why we value the importance of understanding the customer and delivering intuitive ways to meet their expectations. Overall, Customer Experience provides our Agile team a guide to achieving customer-centricity within our organization and this is our final purpose.
For this we rely on our Agile Certified Professional team of six Certified ScrumMasters®, two Certified Scrum Product Owners®, two Certified SAFe professionals, one Certified Scrum Professional – ScrumMaster®, one PMI Agile Certified Practitioner (PMI-ACP)®, one Project Management Professional (PMP)®, and one Professional Scrum Product Owner™.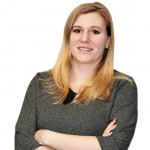 At Wirtek we deliver software using Agile practices, focusing on high quality working software that satisfies our customer needs.
Andreea Cazacu – Certified Scrum Professional – ScrumMaster, Certified Scrum Product Owner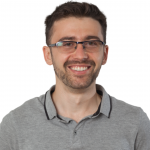 Customers appreciate us because we adapted our agile work style to more quickly respond to their changing needs.
Cristian Olariu – Wirtek Software Tester, Certified Scrum Master