Together with our subsidiary, Software-Pro, Wirtek participated at the DSTB conference this year to get new inspirations on how to improve software quality from various workshops and presentations, meet new people and exchange experiences.
DSTB – the Danish Software Testing Board is a non-profit association supporting the ISTQB certification by promoting it in Denmark and internationally.
The association's goal is to improve professionalism in software testing, establishing an ecosystem of knowledge and expertise sharing within the testing community.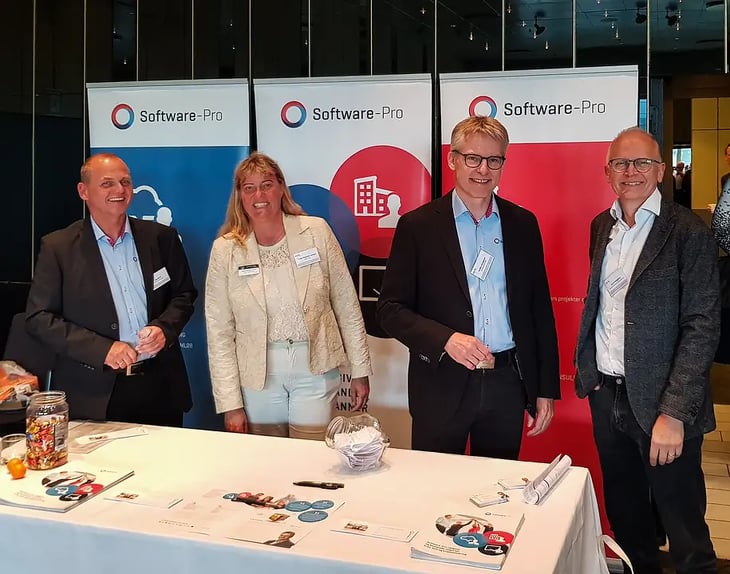 This year's DSTB conference in Copenhagen offered 2 half-day workshops the day before the conference, over 20 presentations and 15+ speakers, for all those interested in quality and testing.
The conference was packed with exciting speakers, from Damian Synadinos to Gojko Adzic, Hans Jørgen Nielsen and many more, talking about "The Hidden Requirements: Exploring Emotions with Placebos", "Tips for Introvert and Extrovert Testers", "Powering DevOps with Polluted Test data".
We would like to congratulate Andreas Sundebo, from Lemvig-Müllerfor, for winning an Experience Gift Card at our booth contest.
We look forward to connecting with all the professionals we met at the Danish Software Testing Board (DSTB) Conference 2019.
About Wirtek
Wirtek A/S is a Danish consultancy services company with strong competences in outsourcing of software development product testing services. We provide our customers with flexible services of high quality at competitive prices from our Development and Test Center in Romania. Our competencies include web-based solutions and portals, mobile solutions as well as embedded systems. Wirtek focuses on building long-term customer partnerships and a win-win relation that creates added value for our customers.
Several clients have been with us for 10+ years, so we can confidently say that in outsourcing, the quality of the relationship matters just as much as the quality of the delivered software. Our clients get state-of-the-art technical solutions and a committed team that works with them, as if it were their own.
Wirtek has offices in Denmark (HQ + sales) and four development and test centers in Romania, and we are 180+ colleagues. Wirtek was listed at Nasdaq First North Growth Market Denmark in 2006.