We've been running the Wirtek internship program for several years now, during which time we've met hundreds of students eager to discover life in a software company.
During this summer interns have acquired new knowledge and gained insight into the latest technologies used to create applications and web services. Some of these were ASP.NET MVC, Web API, Angular, Bootstrap and other libraries that facilitate rapid development of online applications. A native Android app that uses web services implemented on the .NET platform was also created.
All in all it was a successful program, a learning process for both sides involved. The effort and involvement of the mentors led to a good outcome: a very well done application that was within the timeframe and also had additional new features.
While previous internships have led to employment of about 60% of the interns, the quality of the interns was so great this time that we have chosen to employ more than 80% of our interns.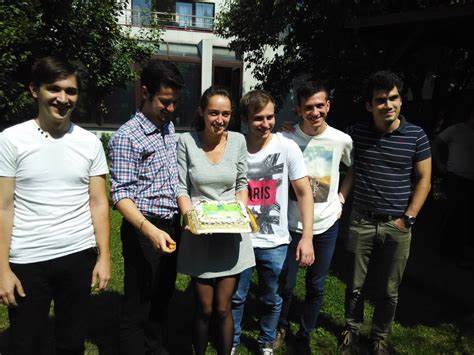 The feedback we've received from interns show that their internship experience was beyond their expectations. Here is what Calin, one of the interns had to say:
"The internship at Wirtek was more than I wanted. Working in an energetic and open minded team, I've learned what it means to surpass yourself every day to keep pace, which was beneficial both for me and for my colleagues. I understood here what teamwork, progress and professionalism mean. What pleased me the most was to see how fellow interns and mentors turned into friends who enliven and are open to any kind of discussion, not just those related to programming."
About Wirtek
Wirtek A/S is a Danish consultancy services company with strong competences in outsourcing of software development product testing services. We provide our customers with flexible services of high quality at competitive prices from our Development and Test Center in Romania. Our competencies include web-based solutions and portals, mobile solutions as well as embedded systems. Wirtek focuses on building long-term customer partnerships and a win-win relation that creates added value for our customers.