Wirtek's summer internship is a valuable program, mutually beneficial for both the participants and the company. It allows us to meet young talent every year, supporting Wirtek's recruiting strategy. This is a proven fact by the number of Wirtek employees that once interned with us before they were hired.
We can estimate from experience that almost every year between one and four of our interns end up becoming colleagues, and that contributes to growing our strong-skilled team.
This is the 12th year we make a promise to pilot our young trainees through a learning and work experience gaining journey. This will offer them the chance to be welcomed into our community and work along with the team to find out what excites them the most about a career in the tech industry. Our mentors will help students sharpen their skills and allow them to explore their interests.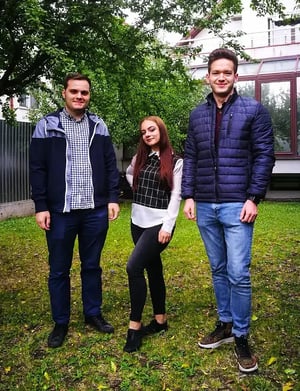 The new internship hires will be integrated more easily as colleagues because they are already familiar with our inner workings and the team. They will grow and learn with us and that will result in team members that will stay with our company for the long term.
By getting our team involved in mentoring the trainees, we're expanding their leadership skills.
Our energetic Technical Recruiter, Ana-Maria, will be in charge of the internship program for the first time, sharing her positive energy with the students. She is looking for determined interns who are keen to gain a lot of valuable knowledge regarding the technical information that our mentors will deliver. Along with our experienced mentors, she will help interns grow their soft-skills and discover how to work collaboratively.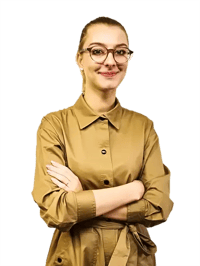 Besides gaining a lot of valuable knowledge regarding the technical information that our mentors will deliver, our future interns should expect to create strong, long-lasting friendships. We will help them work on their soft-skills, and make sure they have an enjoyable and memorable summer! We offer the context so they should bring their passion!"
Ana-Maria Boros – Technical Recruiter